PROGRAMME
Kickstart
Delivered in partnership with Police Scotland and Fire & RESCUE SCOTLAND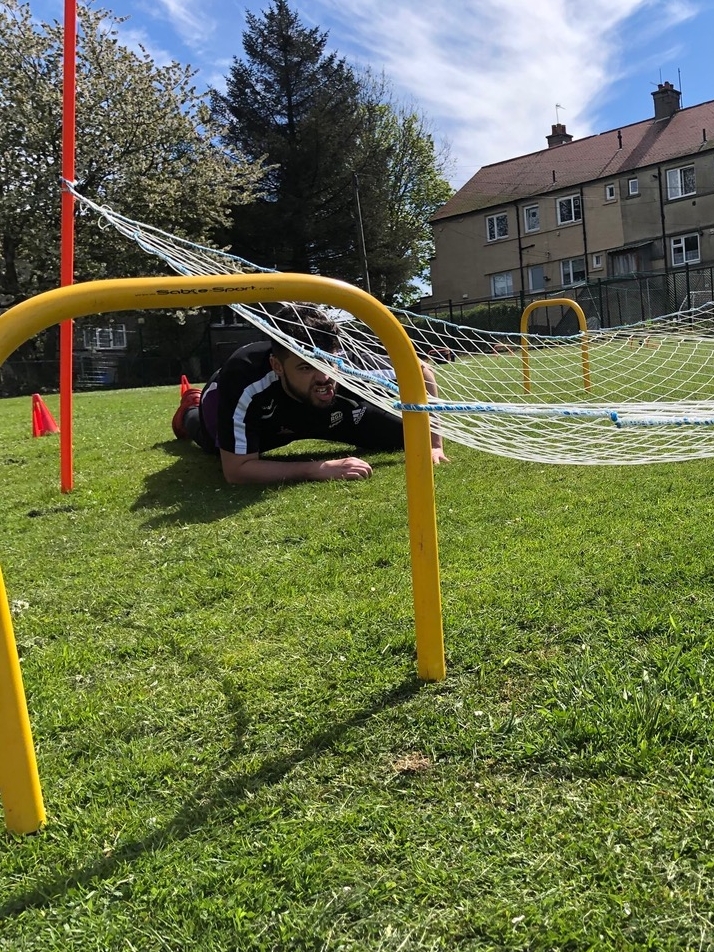 Denis Law's Kickstart programme delivers activity sessions to P6/7 pupils in local primary schools, where youths have been identified as at risk of offending.
We work in partnership with Police Scotland's Early Intervention Officers and the emergency services to identify suitable schools, then signpost youths onto Streetsport sessions involve them within their local communities in an effort to reduce the potential impact of offending.
We feel that if we can break young people's habits of anti-social behaviour at a young age, through participating in sport and positive activities, then they are more likely to continue with these throughout their school years and go on to become positive role models within their communities.
Every community visited by the Kickstart programme has seen a reduction in youth related calls to the Police and Fire services. A trend we wish to continue in 2018/19 and beyond.
Thanks to the Barrack Charitable Trust, who have donated to Streetsport to support Kickstart we have been able to develop and enhance this prevention programme immensely. Helping make a lasting effect in a number of communities within Aberdeen city that feature both on anti-social behaviour hot spots from Police Scotland and Aberdeen's Community Safety Hub but also high up in the Scottish Index of Multiple Deprivation.
We now have a colleague within Streetsport dedicated to planning and coordinating with identified schools, Police Scotland and Scottish Fire and Rescue each monthly session. In short, thanks to Barrack we now have a prevention programme in place making a difference in Aberdeen across a number of levels.
Kickstart sessions themselves, although in a school setting it is still important to replicate as best we can the activity we run in the area at night, elements of free choice are a priority as well as sourcing some of our specialists i.e. Dance, or tennis instructor for a session. This provides a more realistic image of what youths can expect from a Streetsport session in the evening and will help them feel more confident when they come along in the evening.
Over the course of the academic year Kickstart engaged with over 550 pupils, whilst an initial aim is to break barriers down between the emergency services and the participants, another aim is to signpost these youths to their local Streetsport sessions to further aid with providing more positive environments in their community to enjoy.
Streetsport sessions have seen an increase in attendance off the back of the Kickstart programme, Kickstart has achieved this by attracting those at risk of offending to Streetsport evening programming and essentially "staying out of trouble". A massive success for both Streetsport and all associated.